10 May

What is happening with Christian retail trade shows?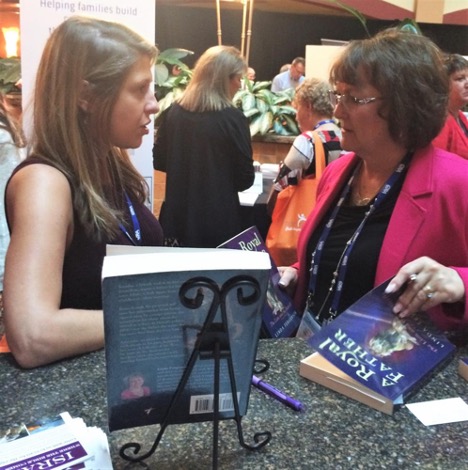 If you are a Christian author, especially one who wants to reach Christian bookstores, you need to know about the Christian Retail Association, the current (and I believe only) Christian retail trade association.
And you may want to even consider attending CRA's upcoming fall 2021 Christian Product Expo being held in the St. Louis area August 15-17. See www.cpeshow.com for more info and to register.
CRA was founded under the leadership of Bob Munce and the Munce Group, after the implosion of CBA, the previous trade association whose initials originally stood for Christian Booksellers Association.
For decades, CBA hosted the annual Christian retail trade show. Some of you receiving this email remember the glory days of the CBA annual summer trade shows, later called ICRS (International Christian Retail Show) or UNITE, when bookstore representatives, publishers, plus the Christian music and film industries gathered for a few days of seeing and ordering new products, and big names like Beth Moore, DC Talk, and Joel Osteen showed up for book signings and music performances.
But online information and purchasing has changed retail forever and that was true even before the pandemic.
The last CBA-sponsored trade show was held in 2018 in the midst of changes within CBA and the industry that led to the dissolution of the organization later that year.
The Munce Group, a membership-based marketing group of about 250 independently owned Christian bookstores, has held twice-annual sales conferences called Christian Product Expo (CPE) for its members for years.
When CBA dissolved, The Munce Group stepped up and launched the nonprofit CRA and invited the entire industry, not just its own members, to participate in this new organization. They expanded their sales conferences to welcome the industry, author member organizations, and the media. In August 2019, the first CRA-sponsored fall CPE was held in the Nashville-area suburb of Murfreesboro, TN and a grateful industry packed the convention center and maxed out the hotels.
At CPE, publishers and other vendors display new products for bookstore attendees to see and order. Some authors are able to do book signings at a special event. Your publisher is likely exhibiting, but it is also possible to exhibit on your own, however, associate membership in CRA plus booth rental costs are required. See www.Christianretailassociation.org for more information.
Bookstores also may join CRA by paying an annual affiliation fee and are eligible to receive reimbursements for travel.
Wherever you are in your journey as a Christian author, you should check out CRA for future reference or to learn more about the industry.
Updated from email originally sent to the Buoyancy community on January 21, 2021