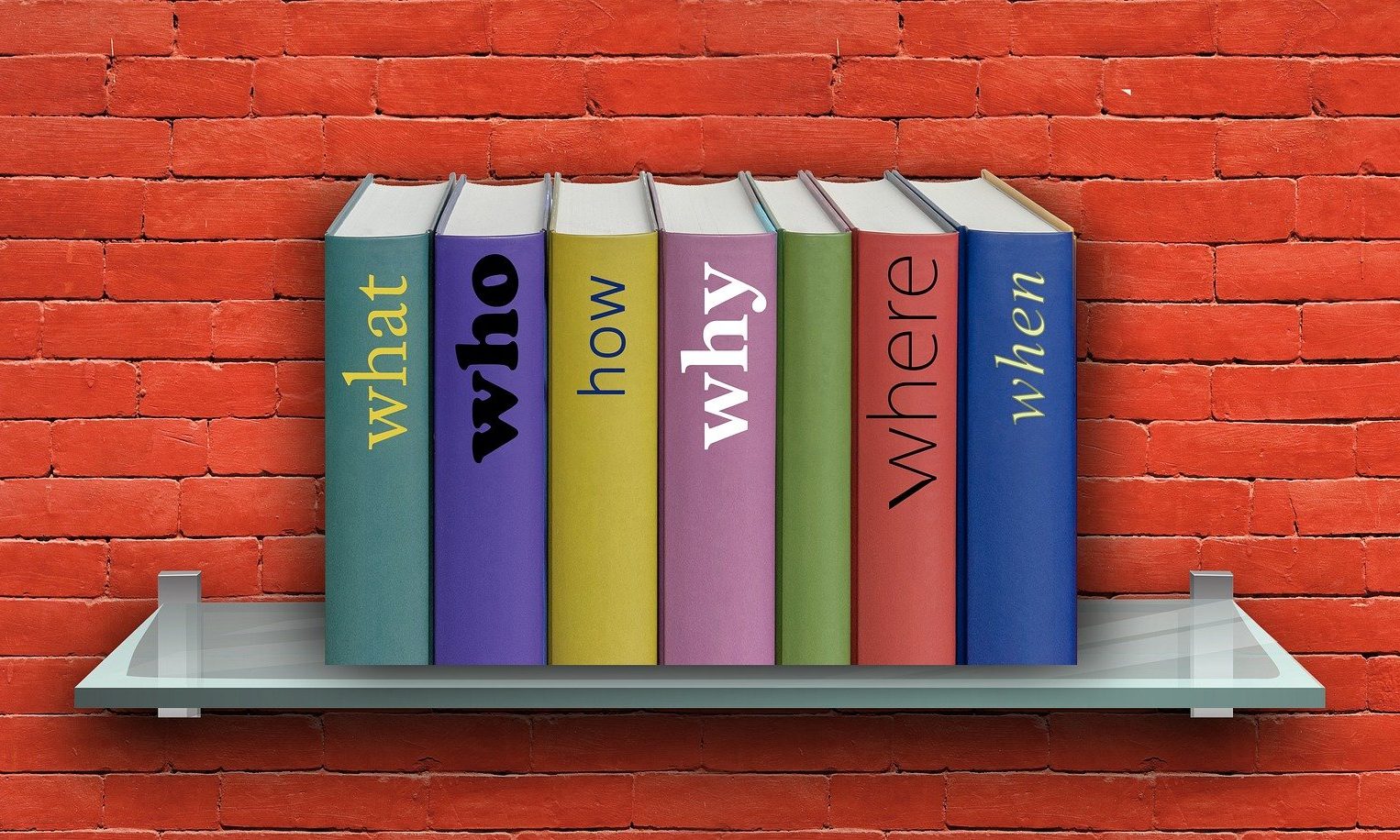 February 2021

5 Ws and an H

As you may know, Buoyancy PR specializes in working with Christian media and in presenting our clients to the media in a professional way.

So from time to time in these weekly notes, we're going to talk about news and working with the media. Many things are changing about this of course, and there are many influential people in the media space, especially in social media and also in podcasting, who do just fine without professional journalism training. But I'm focusing on sharing with you from time to time a few nuggets on learning how professional journalists are trained to think about news.

Why is this important? Because it ultimately helps you get your own message out more effectively.

So today we are going to start with something most of you may already know. But in case you think it doesn't still matter, it does. Just last week I attended a zoom meeting co-hosted by my local chapters of the Public Relations Society of America and the Society of Professional Journalists and they made a reference to this basic start on any news story.

It's also where I used to start the semester the years when I taught a college newspaper class.

Ready?

They call them the 5 Ws (and an H): Who, What, When, Where, Why, and How (and if it's a ticketed event, that also includes How Much).

All news stories (and many other communication forms) need at least the first four of these, and usually one or both of the Why and How. Stories aren't always written with those Ws in that order, but that order in my opinion at least indicates the order of the importance of the information.

Of course there's a lot more to knowing what to write, how to write it, and how to work with the media, but if you are putting out information, be sure you've double checked to make sure your news item includes those facts.

You might be surprised to know how many times people leave one or two of them out.

And be careful if you catch yourself thinking, "oh everyone knows that." Really? Do you truly know everyone who will read this information? Do you intend to exclude someone new in your town, church, or organization? Or old friends who want to come to your book signing event and are willing to travel to it?

We all tend to assume everyone else knows what we know.

They don't.

My oft-repeated example of this from a slightly different setting is a letter we once received from our boys' school principal. We were just weeks into our first-ever semester as parents of school-aged children, and new to the area, having just relocated from two states away. We wanted to get everything right as kindergarten parents. You can imagine our panic when the letter referred to an upcoming school district event that required advance preparation and simply said something like, "the district-wide science fair for K-6 will occur on November 3. We are doing it just like last year."

So, whether promoting a book event or something at church or in your community, remember to use the 5Ws and H. More later on some other key things about writing news and learning more about journalists.

Originally sent as an email to the Buoyancy community on February 26, 2021.