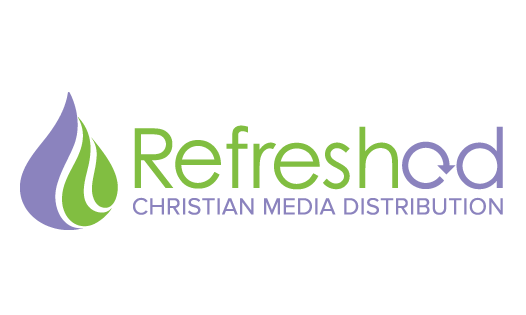 June 2021

Anybody Have a Media List?

Introducing you to Refreshed Christian Media Distribution.

As you may know, at Buoyancy PR we love to help Christian authors and causes by getting the news out about them. Our clients rely on us to do the work to find the news angles, write the news releases and pitches, obtain and schedule interviews, and in other ways connect them with the media, reviewers and readers.


But I'm going to let you in on a little secret about us at Buoyancy PR. We also have another persona, so to speak, and under the name of Refreshed Christian Media Distribution, we can also distribute news releases for others.


So for people who want to do most of the work themselves, and just need to figure out how to find the media, Refreshed might be just what they need.

Refreshed Christian Media Distribution is a stand-alone service that will distribute your news release to Christian media outlets throughout the United States. Those media outlets want to share with their audiences new things that are happening, so they will consider publishing your information or contacting you for an interview.

Refreshed uses the media lists available to Buoyancy PR, and provides our expertise to curate the list so it goes to the most appropriate media outlets. Some media list services advertise that they can send your material to media that fit the category of Christianity or faith, but they are not able to distinguish between religions, let alone differentiate the nuances important to Christians. With the Buoyancy team doing the curating, you have people with years of experience working with Christian media applying their expertise, as well as people who understand the importance of your ministry or book.

With the modestly priced, basic Refreshed news release distribution service, however, we don't provide consulting, or writing, or follow up. But for some people this works just fine.

If you are one of them, or know someone who has been asking how to find a list of Christian media, check it out at http://www.refreshedchristianmedia.com/. You can also write me with questions.



We do also use the Refreshed site to post news releases about our current clients, as this provides them a link they can share with their audience.



[However, if you are currently an active Buoyancy author, just consider this note information for you to share with others. Our services in promoting your book go far beyond what's available through Refreshed.] And now a final note of transparency, as we at Buoyancy continue to learn. After six months of writing to the Buoyancy community, this is the first time it's occurred to me to tell you about Refreshed Christian Media Distribution. Something about the cobbler's children and shoes comes to mind!

Originally sent as an email to the Buoyancy community on June 4, 2021.