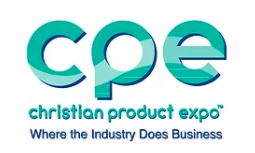 February 2022

As a Writer, You Have Access to a World of Resources

Lift up your head and look around. If you are a writer, there is a wealth of resources all around to help you. And events and groups to meet with to encourage and support you.

One of the resources out there we speak about here regularly is the Christian Retail Association (CRA), the trade association for Christian bookstores, as well as authors and others in the industry. That relatively new trade association twice a year sponsors the Christian Product Expo (CPE), a place for bookstores to come see and order new books and Christian gift products, and for authors to gather to meet bookstores and other professionals as well as receive training. While it is a ticketed event, you can attend also, even without being a published author, if you just want to learn more about the industry. It's also a time of fellowship and worship, and usually includes some interesting big-name authors or performers.

Now is the perfect time to start thinking about the summer show, and to mark your calendar for the Summer CPE, which will be August 14-16, 2022 in Lexington, Kentucky at the Hyatt Regency Central Bank Center.

Seeing the schedule will give you a good idea of what goes on at these events but it's typically not complete until just before the show. Generally, the winter and the summer shows have similar schedules.

During the year, the Munce Group, which organizes these events, adds to the schedule for the next event on its website as plans firm up.

https://www.cpeshow.com/

So that's one thing to start thinking ahead about.

But if you are ready to attend a training event sooner than August, keep reading.

Are you familiar with Publishers Weekly? That's the main trade publication for the entire publishing industry, primarily secular but also covers Christian books.

https://www.publishersweekly.com/

It provides a wealth of information about the industry, much of it about the business side, and also includes ads and reviews. They cover so much that quite a bit of it may not be germane to you and me, but there's a lot to learn, and much of it is available for free. If you aren't familiar with them, spend a couple of hours wandering around their site. They have a free newsletter, for example, called the PW Religion Bookline that you might find helpful. Do remember this is covering all religious books, not just Christian ones.

In addition, part of the PW empire is their service for independently published authors called BookLife.

BookLife hosted its first, daylong virtual conference for this sector of the book publishing world, called the Indie Author Forum, on Saturday, March 19. The schedule of speakers and topics looks great. Not all of it may be relevant to you if you have a publisher already, but there is always more to learn and new ideas to consider.




Originally sent as an email to the Buoyancy community on February 11, 2022.