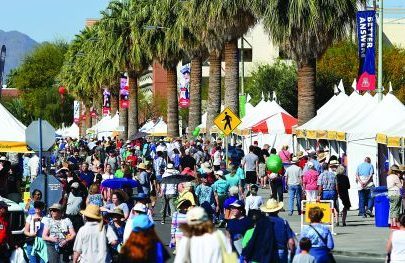 January 2022

Book Fairs

Authors–considered selling your book(s) at a book fair?

Keep reading.

All the world is in upheaval again, but some book fairs are coming back in person, especially those, I suspect, in warm climates where some events can be outside in milder months.

And if you are wondering what this is — book fairs are festivals that celebrate reading, authors, and writing for both adults and families. They are places to hear well-known authors speak, learn about writing from panels of authors, and buy and sell books, too. Cities around the world host these, and while the pandemic has taken its toll, a number of book fairs are coming back. Library systems or universities are often involved in the management and hosting of these events, and in doing a bit of research for this article, I discovered how much I didn't know about the variety and number of festivals.

A recent article in Publisher's Weekly listed more than 40 fairs between January and March of 2022.

My only personal experience with a book fair has been Cincinnati's Books by the Banks, and I have author friends who were accepted to have a table and sell their books at that locally prestigious festival held at the city's convention center.

But if you haven't ever attended a book fair, as an author or prospective author, you should consider it. There's a lot to learn and a lot of people to meet. And if you want to sell your books at your local festival, I would always recommend attending first to get the lay of the land in order to give it your best shot for being accepted and being successful in a future year.

As an author who wants to sell books at a book fair, you may need to apply. Even if you are accepted, it may cost hundreds of dollars for that display table, so you want to plan carefully.

Having said that, however, recently another option popped up that I want to share with you. This opportunity provides a way to offer your books for sale for very little cost to the 100,000 people expected to attend the Tucson Festival of Books later this spring.

I have a colleague who is looking for more titles to display at a multi-publishers table at that festival held on the campus of the University of Arizona. Pre-Covid, my colleague says, the festival drew 140,000 attendees, and they are still hoping for 100,000 people this year, most of them book lovers looking for books to buy (picture above).

You don't need to travel, just send your books. And amazingly, this year it's at very little cost, for only $50 for one title, and it's even less for multiple titles.

Any genre, any publisher, any release date. Right now for this year, this feels like a good time to me to just gift this connection to you and to her, as Buoyancy PR gears up for a busy 2022.

And even if that participation is not a fit for you, see what you can find out about upcoming book fairs and find one near you to attend as an important element in your continuing author journey.

Originally sent as an email to the Buoyancy community on January 14, 2022.