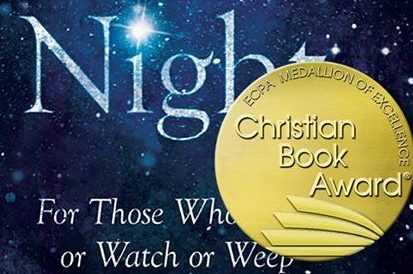 August 2022

Considering Book Award Contests

And the winner is…

Have you considered entering your book in a book contest?

One of the standard bits of wisdom authors are taught is that an award for your book will draw attention and help boost sales because it means an independent body has recognized the book's excellence.

And book awards are worth talking about, but like some other topics we bring up from time to time, this is a topic about which we claim no expertise, just a smattering of knowledge to point you in a direction of finding out more for yourself.

You may have heard of the internationally renowned awards such as Pulitzer Prizes for Literature, the John Newbery Medal for children's books, and the National Book Awards in the USA or the Booker Award in the UK.

Those are some of the most prestigious; there are many more.

In the Christian publishing arena, there are also many awards.

You may have also heard of the Evangelical Christian Publishers Association (ECPA) that has for more than 40 years selected outstanding newly published Christian books in its Christian Book Awards® program (like the one pictured, Prayer in the Night, by Tish Harrison Warren, which is the 2022 Book of the Year). The ECPA is the trade association for Christian publishers and also tracks and reports the best seller lists of Christian books.

Christianity Today, the highly-respected evangelical magazine, gives awards each year in a number of categories to books they describe as "most likely to shape evangelical life, thought, and culture."

But there are many more, including some for independently published books, including the Christian Indie Awards, a program of the Christian Indie Publishers Association (CIPA) whose entries are being sought now.

All of the award programs with which I am familiar have guidelines for each year that typically limit when a book may be entered relative to its published date, though at least one program also includes a category for older books as well. They all have various genre categories, from novels to Christian living, to devotionals. Many have special categories also for first-time authors.

There is always a fee for entry to cover the costs of organizing the competition, and in some cases, provide some revenue for the group making the awards.

At least some of the award competitions also provide some feedback on the book from the judges, because a major goal for many organizations is to help authors learn how to improve their books. This benefits everyone by improving Christian books to better represent the God we serve and help our work share His message with excellence.

Then once you win, you also receive or purchase stickers or artwork to go on the cover of your book.

And that's probably the main value – the bragging rights, if you will. You can place that sticker on your book cover, mention the award in your marketing materials, and feel like a panel of your peers and other writing experts has recognized the quality of your book and writing.

You can do your own research to find these award competitions and I believe you will find hundreds, including regional and state competitions. But as with many things in life, proceed cautiously. Some of the awards are simply a money maker for the company sponsoring them and the awards do not provide much value. You'll have to decide what you think about that.

But it's an exciting option for ways to learn more about being an author and ways to grow in your author journey.

Originally sent as an email to the Buoyancy community on July 29, 2022.