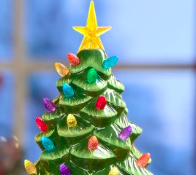 April 2023

Considering Christmas (part two)

Does it matter when you release your book?

If you are an author, you are working hard to finish your book, get it through all the steps to produce it, and rush it out there to the waiting world.

Right? Or not?

Because here's another thought for you that might be something new to consider.

As you work on your book, and factor in the myriad of requirements for completing it, and then work around all of the rest of your life complications, have you considered how your book's release date will interact with timing for marketing and publicity?

A couple of weeks ago in a post called Considering Christmas we discussed how far ahead of time retailers were planning and ordering books for the Christmas season.

This is part two of Considering Christmas, which is about how the holiday season affects the publicity work that PR people like me do.

Here are a couple of perspectives to consider.

If you want your book to be considered as a Christmas gift, you want the interviews you do to air before Christmas with enough time for shoppers to shop.

Keep in mind, however, that many of the radio shows and podcasts I place my clients on are doing taped interviews for later broadcast. This taping requires editing. Then the shows need to be scheduled.

Some of the shows are quite organized and can reliably tell you the interview will air in a couple of weeks; others will be airing far into the future at a date to be decided.

That's a good reason for the publicity to start a couple of months before your ideal time for the interview to air, as it takes time to connect, be accepted for an interview, and then get scheduled for the interview and scheduled for the interview to air.

But the other reason to do this early is because of what I call the silly season when it comes to publicity and interviews. In my experience, around the holidays, a lot of media programs do special holiday programming, or take some time off and replay older shows, and in general act like the rest of world that is shopping, going to parties and concerts and enjoying the season. And, um, may not be prioritizing doing new interviews.

So the timing needs to be thoughtful, nuanced and maybe super early for a book that makes a good gift.

[Note: I'm speaking now about publicity and interviews, not purchased advertising – that's a totally different thought process and ads can certainly be purchased during December for great effectiveness.]

Or, there's always January. And depending on your topic, January might be a better time to promote, though, you may have figured out we've now moved past considering Christmas.

In the experience I've had there seem to be many books released in January. They can also get affected, not so much in a good way, by the same silly season. So depending on the topic, it may make sense to get a big jump on this and start promotion in October into November. Or it might work to just wait until January and then start the publicity a little later.

The idea to discuss this topic here, in fact, started after a conversation I had recently with an author. She was telling me about her book and how she now felt the timeline was going to be pushed back by a number of months, and she sounded kind of worried about this. I knew she had an exciting new job, and she was trying to figure out how to get back to the book and get it done. I detected tension in her voice as she spoke about this, and imagined she might be thinking about balancing all the demands in her busy life, with family commitments in addition to her career and the book. She was feeling bad about postponing completing and publishing the book, but I saw an opportunity.

When I realized her self-help book was a favorite topic among people making New Year's Resolutions, I casually mentioned something about how a January release would be good timing for publicity.

She was quick to catch on, and then I shared my view about media promotion from Thanksgiving to Christmas being kind of a waste of time. If I was working with her, I'd suggest she consider advertising for November and December, and then hit the publicity push the very end of December and into January.

I'm working with some authors now who are writing a book on marriage. They are planning their release date to be able to tie in now for spring and we are hoping to use a wedding theme in the news release angle.

From where I sit watching authors write and publish their books, I'm often in awe of all they take on. Even with a great partnering publisher, the decisions to be made and things to consider in making those decisions can be daunting. But stepping up to consider what else is happening in the world and timing the release of your book to plan for maximum impact, even if you wait a few months, is just smart.

If you can choose, think about the 'when' of announcing your book to the world and how long the lead time is for publicity to maximize connecting with readers who are looking for a book like yours, whether it's at Christmas or other times of the year.

Originally sent as an email to the Buoyancy community on April 14, 2023.