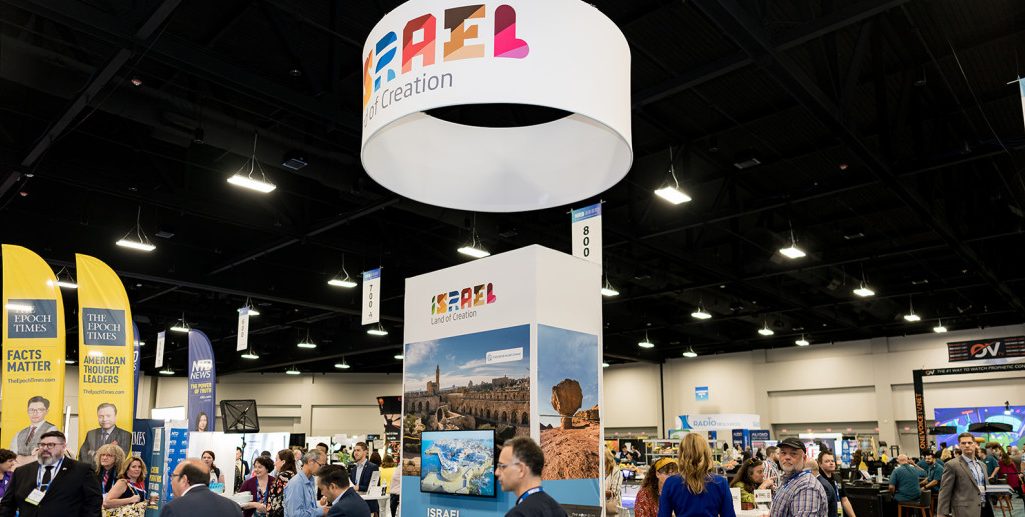 November 2023

NRB is coming! Do you have a plan?

NRB is coming! Have you given this your consideration?

Here on the cusp of the holiday season beginning in earnest, in the Buoyancy shop right now we are focused on NRB – the National Religious Broadcasters Convention. The 2024 event is coming right up February 20-23 in Nashville, with preparation requiring year-end deadlines.

If you read these notes from time to time, you may remember hearing about this here before. NRB is a superlative opportunity to be shoulder to shoulder, face to face, with thousands of Christian media from the United States, but also around the world.

We are reaching out to clients who have expressed an interest in this, and although we've been participating in NRB for a number of years now, it's hard to truly communicate the scope and size of the event.

This is how I express it in the materials I send to interested authors:

How would you like to meet face to face and possibly be interviewed by some of the thousands of representatives from the Christian media from all over the world, with those interviews resulting in your story being told to thousands or millions?

Several thousand Christian media professionals generally attend this convention and expo each year. You will be inspired, motivated, and encouraged by the people you meet at NRB, fellow believers who are committed to sharing God's message in the USA and internationally through all types of media, reaching millions of people. In addition, you will meet hundreds of interesting people who will want to know about your book project and your story.

The convention has a staffed media center, and often approximately 100 media representatives from radio, TV, podcasts, internet media and magazines will be looking for authors and celebrities to interview.

However, not all attendees are allowed to make contact with media through the media center. Exhibitors are, so we are exhibiting again this year to garner as many interviews as possible and make valuable contacts for follow-up.

There's more but that description gives you the flavor.

However, it's also finally dawned on me that in sharing the info about the scope of this event, that for authors who have been to the Christian Product Expo, CPE, it's natural to think about these two events as similar.

But most emphatically – NOT.

While they do share some characteristics, NRB is enormously different in scale and scope — and media opportunities.

NRB is literally about five times larger in attendees (4,000-5,000) and booths than the Christian book trade show, and has about 10 times the media, some of them broadcasting live from NRB daily. And it's competitive, with more and more authors trying to make connections for interviews.

We exhibit to provide our clients the best opportunity to access media for interviews, providing them with professional representation and a press kit as we typically garner 10-15 interviews per author, sometimes more.

Exhibiting also offers other advantages. Authors have their books displayed in our booth, featuring a prominent display and large book graphic, plus place to work and meet with people and booth visitors from the media, plus are able to do book signing events as part of the NRB official program, and put their book into the hands of approximately 100 Christian media industry professionals.

In previous years we have seen amazing moments of ministry between our authors and people God puts in their path, as well as contacts made that led to additional projects and ministries. One author's NRB experience was used by God to launch him into international speaking engagements in 14 countries to date.

The NRB commitment is not for everyone, and it is a significant investment only possible to be available to a few authors. Here's what one of them said:

I went to my first National Religious Broadcasters convention in 2023 with Joni Sullivan Baker and Buoyancy Public Relations.  Joni told me that NRB was a unique experience, and she was not wrong!  The access to media that Joni provided was so helpful in promoting my book and our new online courses.  It would not have been possible without Joni.  I did 22 interviews in 3 days!   With a professional press kit and the credibility that only a good publicist can provide, my first NRB was a resounding success. —–David Richardson, President, Assumptions Institute and author of Transparent: How to See Through the Powerful Assumptions That Control You.


Is this your year?

If you want to talk further about this, please reach out this weekend or Monday so we can find a time to talk further as spaces are filling.

Without a doubt, NRB is the most exciting and productive experience I have with author clients each year. As I often say, not only is it a large trade show with many advantages but God shows up as only He can.

Originally sent as an email to the Buoyancy community on November 17, 2023.