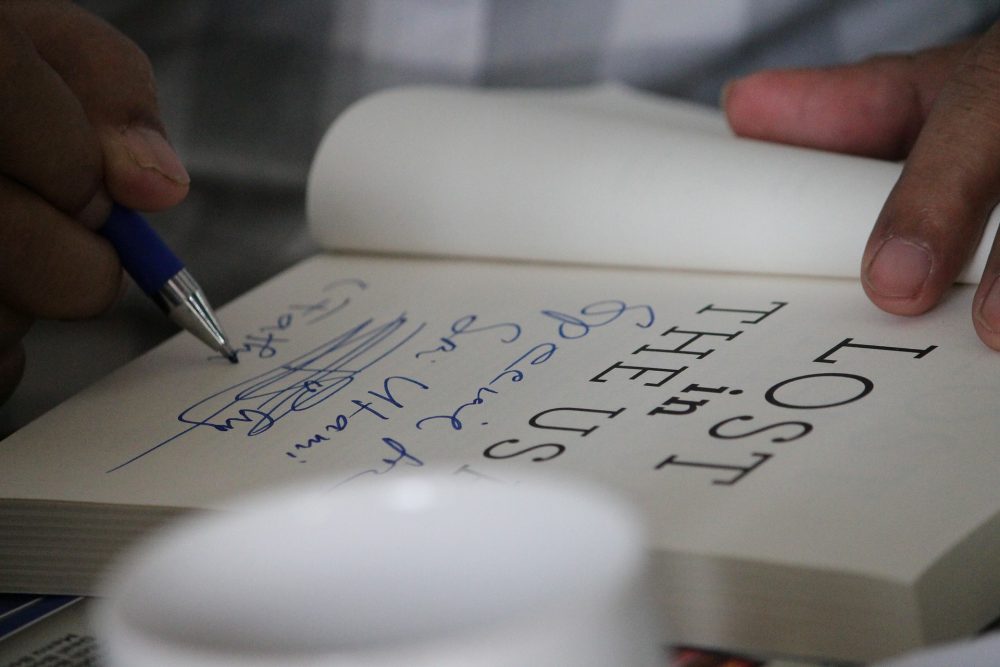 February 2022

Tips and Perspective on Book Signings


Having a book signing any time soon? Or getting ready to start trying to book them?

It might be a good time, as from where I sit, it looks like in-person events are on the upswing again.

This is on my mind because I got some welcome news this week. One of my clients in Cincinnati with a new book just received an invitation to do an in-person book signing at the city's premier and well-loved independent bookstore. There were many months when I had perused their list of store events and they were remaining all virtual. Now, they are a mixture.

Of course from time to time over recent months I've heard about others with in-person events, and six months ago I wrote enthusiastically but a bit prematurely about events returning when another author client had a book signing in Colorado.

At that time, I shared my personal tips on the details of doing book signings. This week as I discussed with the Cincinnati first-time author some of the ins and outs of working with the store and making the event successful, I decided maybe the tips warranted repeating, especially if more of you may soon have an opportunity to plan your own book signing if you have a new book.

First this bit of perspective. You'll find that these events are ones you need to stage manage, produce, and otherwise make successful.

Some quick tips from me, and some of it learned the hard way:

1.   You need to provide your own crowd for the book signing. The bookstores will do what they can to publicize it, but you need everyone you know to agree to show up at the store and hopefully some of them will buy the book. So post it on social media, do a FB live at the event, send out emails, make phone calls, beg, and plead to get a dozen or so friends and family to agree to show up.

2.    If you are going to do an event at church and an event at a local bookstore, do the bookstore first so you don't have your whole small group saying, "but we already bought the book at church."

3.   Or plan one event at church and another further away, as long as it's an area where you can get other people to come.

4.   Also, to help publicize it and help provide more exposure for the store, send out a news release about the event to local media.

5.   For the event itself, be sure to have a large poster or sign. I recommend authors have a pull-up banner made that stands about 6 ft tall but rolls back into a stand when not in use.

6.   Find out from the store what they will provide and what you then should bring. Do you need a tablecloth? Book stands? You will definitely need your own signing pen, and many authors use a Sharpie.

7.   Think a little more about the presentation at the table and give people an excuse to stop. Free food or candy, bookmarks, coloring or activity sheets for kids if it's a kid's book, or interesting items to discuss. This helps to break the ice.

8.   Have one or two helpers also, one to chat with people and another behind the table with you to set up books or run errands, and so you aren't alone.

9.   Support the bookstore by making other purchases there when you can, and encourage people close to you to do the same.

10. And above all, before you do anything else, make sure you are clear on how the bookstore is handling sales and bringing in the books for the event.

11.  Keep in mind although it helps them, they are really doing you a favor and behave accordingly.

12. Last but not least, have fun!

Those are just a dozen thoughts from my perspective, and I'm sure there are plenty more even better ideas and things to remember.

If you are one of the millions in the path of yet more real winter weather, these days of cocooning might be the perfect time to start making plans for what's ahead beyond the weather and think about a book signing event.



Originally sent as an email to the Buoyancy community on February 4, 2022.